IVO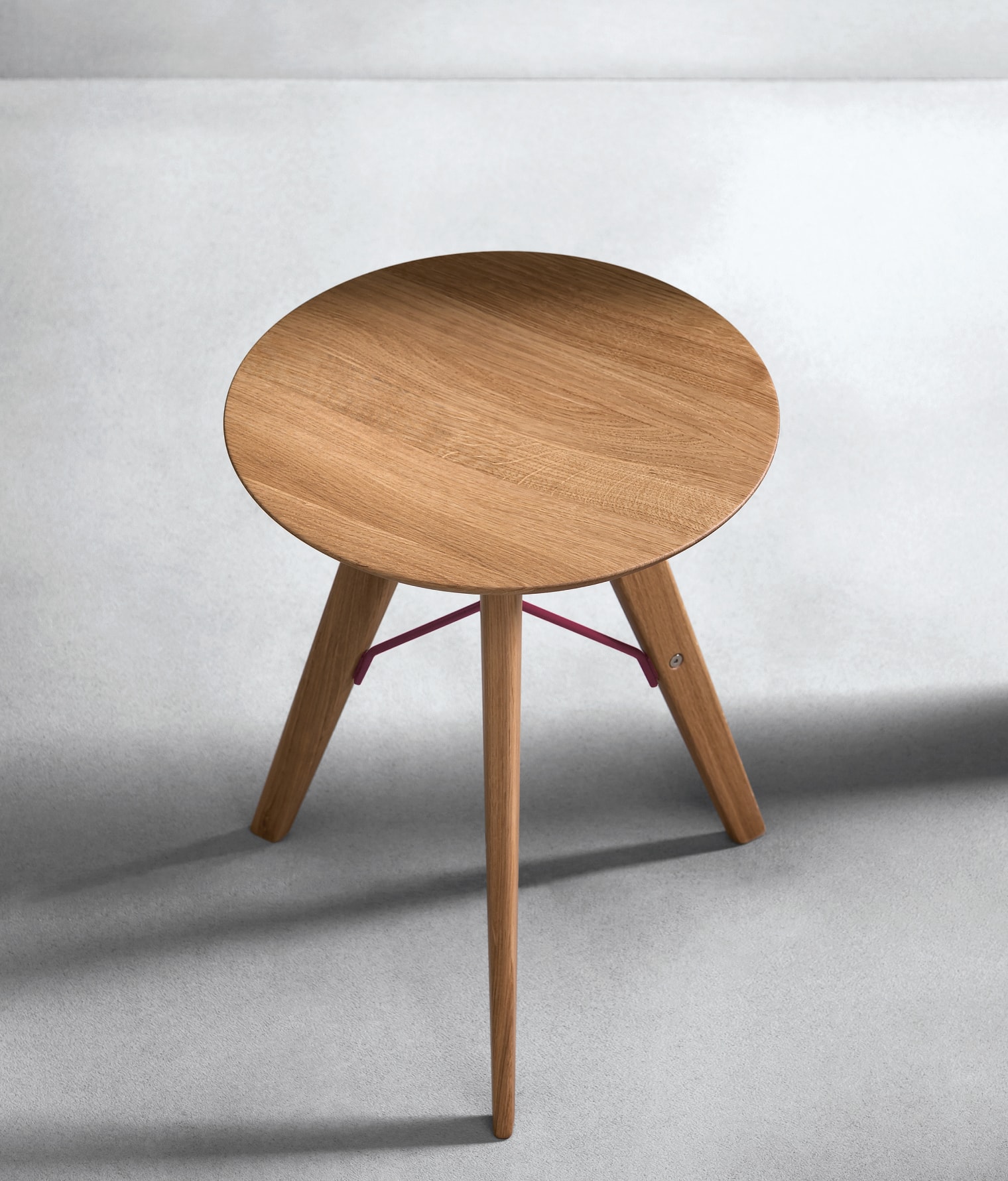 Ivo stool, Zanotta 2016
Inspired by Zanotta's classic 'Giotto' stool, which celebrated its 40th anniversary in 2015, I proposed a new design for a wooden stool based on my earlier work with the company. 'Ivo' is a simple and robust stool made of natural oak or walnut with strengthening steel wires. I was looking for a technical element contrasting the wood which is functional but also adds character.
Material and Color
Solid oak or walnut with a metal tie-rod painted burgundy or black
Sizes
W 38 × D 38 × H 45 cm
zanotta.it/ivo
© Zanotta
The bracing metal connection is finished in various colors and connects the wooden legs to form a sturdy, long-lasting product.
Zanotta later asked me to design a higher version for use in bars and restaurants. We called this high stool '
Ido
' to accompany his little brother, Ivo.
© Zanotta